We are leading India's Fight Against Hunger
There are 224.3 million people who are undernourished in India. Despite sufficient food production and tremendous economic growth, we are yet to address the challenge of eliminating hunger in India.
India Food Banking Network is leading a multi-stakeholder collaboration at national level to build a strong and efficient network of FoodBanks. The goal of the network is to provide food to the food insecure and help transform lives. Our aim is to end hunger in India.
The vision of IFBN is to end hunger, achieve food security and improve nutrition.
Achieving SDG 2 : Zero Hunger

Hunger and malnutrition continue to remain a challenge for India. The Covid 19 pandemic has severely impacted vulnerable communities. The Targeted Public Distribution system (TPDS) operated under the joint responsibility of the Government of India and the State governments is the largest social protection program in the world. Also during the pandemic free food grains are being distributed under the PM-GKAY. India Food Banking Network is committed to act and contribute to national efforts to prevent and reduce food waste, fight hunger & malnutrition and protect our planet.
The Network with 54 FoodBanks, over 300 NGO beneficiary organisations and more than 25 corporate partners is serving school meals and distributing dry rations & surplus packaged food to those in need.
We are committed to contributing to Sustainable Development Goal 2 - to end hunger, achieve food security and improved nutrition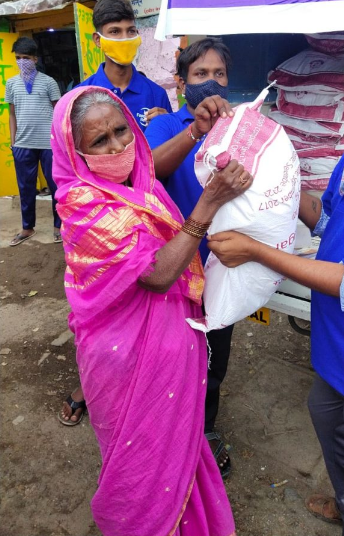 Focus on tackling hunger & malnutrition
India FoodBanking Network brings together the government, private sector, and NGOs to fight hunger and malnutrition in the country. IFBN is establishing a network of transformational Food Banks to systematically capture food from donors and channelize it to the institutional feeding programs. The network is a multi-stakeholder partnership of corporate sector, government, leading development agencies, and local communities who partner and contribute to sustain the food banking movement in India.
IFBN thus acts as a platform for aggregation and effective deployment of India's existing resources of food, funds, infrastructure, technology, spirit of volunteerism and culture of feeding to address the problem of hunger. In addition to supporting feeding institutions and strengthening delivery systems, IFBN is also raising awareness and providing information on best practices from around the world regarding regulatory support that creates an environment conducive to giving food.
We are strengthening a network of food banks across the country to fight hunger and malnutrition.
Linking prevention of food waste to providing access to food
Excess packaged food and grains on the shelves and warehouses of food industry is worth millions. But good quality food is wasted and disposed off because of short remaining shelf life. India FoodBanking Network offers a food management solution for excess food inventory and helps food businesses to timely save this surplus food products to feed those in need. IFBN supports the recovery of this surplus inventory of good quality packaged food from food industry and connects it safely to the Community Based Organizations to feed those in need within the best before date of the products.
We are trusted by the leading food companies in India to redirect their surplus inventory to help feed people in need and also protect the planet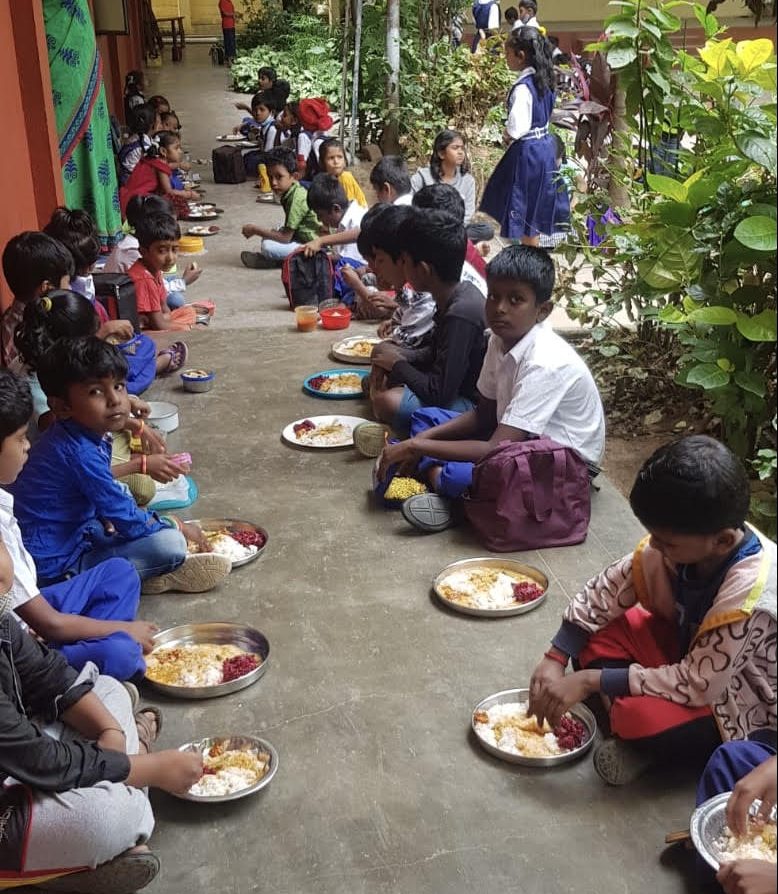 Nutrition for Child Well-Being
Prioritizing Food Security and Nutrition
Adequate food and nutrition is the foundation for a healthy and productive life and the basic pre-requisite for all other interventions in the areas of health, education and skill building.
IFBN is therefore also helping corporates to prioritize food security and nutrition and to use the resources earmarked for CSR initiatives to fund nutritious meals to children in schools. The donations are eligible for tax benefits under Section 80 G of the Income Tax Act. Impact: "A daily in-school hot nutritious meal provided to the students throughout the year will provide vital nourishment, help keep children in school and improve growth and learning outcomes." Siraj Chaudhury, MD and CEO, National Commodities Management Services Limited.
Disaster Relief Programme




Partner – Save Food Share Food

We are driven by our cause to end hunger in India giving equal importance to the cultural and social context of people who need help.