School Nutrition Garden
Building skills to address hunger and malnutrition
School Nutrition Gardens
The pandemic has highlighted the importance of good nutrition as the first line of defense against the disease. IFBN is setting up School Nutrition (Kitchen) Gardens in various schools in vulnerable communities .
The Vision is to empower children with knowledge and skills to make healthy lifestyle choices which will positively impact their health and nutrition status.
Strategy
Give children first – hand experience with nature and gardening.
Enhance the knowledge of children regarding nutritional aspects of vegetables.
Empower the children to take these learnings back home so that families can grow fresh produce even in small spaces at home in backyards, terraces and balconies.
Help in addressing malnutrition & micro-nutrient deficiencies by consumption of freshly grown vegetables.
Fresh produce from the School Kitchen Gardens included in the school meals program or given to the students as take-home packets is helping to improve nutrition.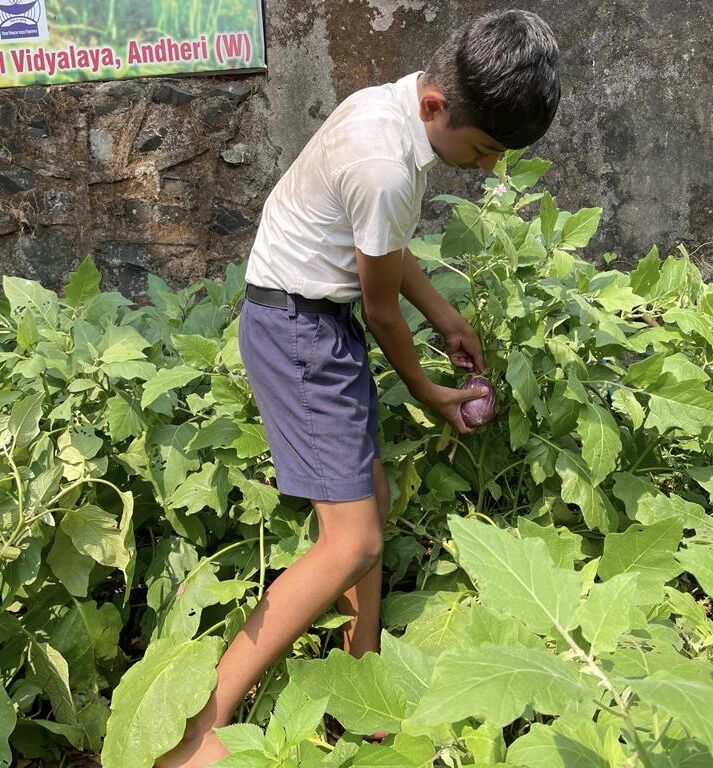 Students learn lifelong skills which will strengthen food
security and improve nutrition of the children as well as their families
Students learn the necessary skills to grow their own vegetables even in small spaces
Students learn the nutrition value of fresh produce and importance of eating fresh nutritious vegetables for good health and nutrition
Students begin to learn early about their natural environment including farming and seasons.
Students can also be introduced to sustainability practices such as No food waste, composting etc
As the students take the learnings back home and grow fresh vegetables in available spaces, it will strengthen the food security of the families, improve their nutrition status and also help the families to redirect any savings to other needs.